North Dows Run wins BARR Award
We are delighted to report that the North Downs Run has received the BARR Committee Award from the British Association of Road Races for a consistent hight standard of race organisation.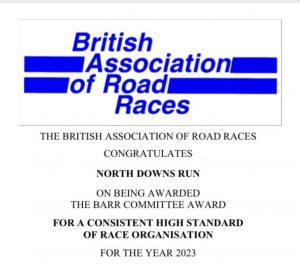 Full details of last year's event with results and photos can be found on our North Downs Run page.
NEXT YEAR WILL MARK THE 40TH ANNIVERSARY OF THE NORTH DOWNS RUN!
SAVE THE DATE – 30TH JUNE 2024