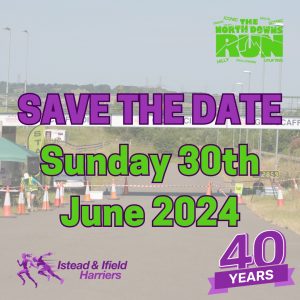 Plans are underway well underway for the 2024 North Downs Run – the 40th running of this iconic event.
Entries will open on 1st January, but our plans have just received a welcome boost with the news that we have been awarded the 2023 BARR award for a Consistent High Standard of Race Organisation.  We are delighted that  the British Masters Athletics Federation will again be using the event for the BMAF Multi-terrain Championships.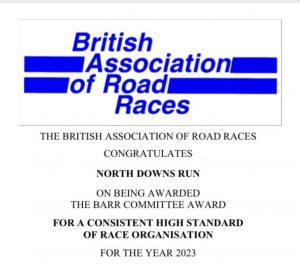 Once again, we will start and finish at Cyclopark in Gravesend. It is a great venue with excellent facilities for spectators, easy parking and on-site refreshments.  The ever-popular children's fun run will also take place once the main race is underway.
The course should be broadly similar to last year's route, barring any unforeseen issues (although we hope it will be slightly cooler!)
NORTH DOWNS RUN 2023 PROFILE AND ELEVATION
Or you can follow the route with plotaroute –
https://www.plotaroute.com/route/2277816?units=km
39th North Downs Run – 25th June 2023
Sunday June 25th proved to be the hottest day of the year so far and with temperatures topping 30 degrees the race was even more gruelling then usual.  This obviously deterred some runners, so the field was slightly smaller than usual but nevertheless 396 runners completed the course, assisted by over 100 volunteers handing out water and encouragement, both of which were greatly appreciated!
Our official photographer Alison Pretious took lots of fabulous photos which you can view here and purchase.  Prices start from £1 a photo, but you can orders prints, canvas, or anything else you'd like.
Thank you to Alison for doing such a great job!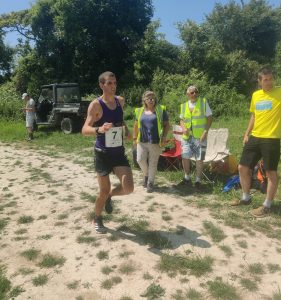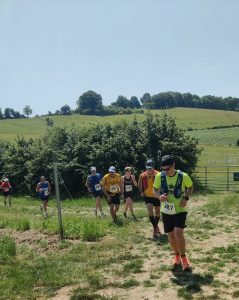 The men's race was won by Istead's Ed Bovingdon in an impressive time of 1:51:37 – a new course record.   Joe Dale of Victoria Park Harriers and Tower Hamlets AC was second in 2:00:40, with Scott Williams of Saint Edmund Pacers taking the third spot in 2:03:49.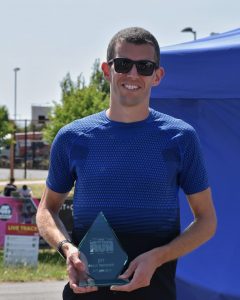 The Female race was won by Kent AC's Amy Clements in 2:27:48, with Jennifer Armson of Queens Park Harriers in second place (2:30:21) and Charlotte Johnston of Maidstone Harriers third in 2:31:11.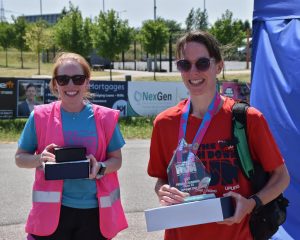 The team prize winners were Tonbridge Athletics Club (Male) and Kent AC (Female)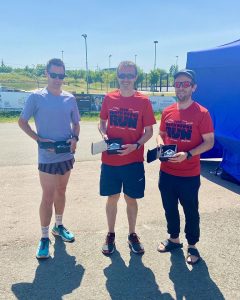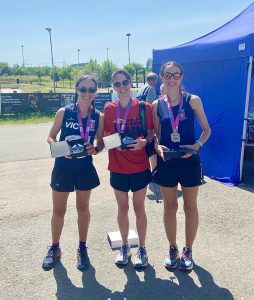 Here are the full results with thanks to NE Timing http://results.netiming.co.uk/results.aspx?CId=20008&RId=346
Once again the event incorporated the British Masters (BMAF) multi-terrain championships.  Their results can be found here
As always, the feedback was fantastic and makes all the hard work worthwhile! Here are just a few  of the amazing comments received
One of the best organised, well marshalled runs I have ever entered. The route was well thought out with strips of beautiful scenery and areas of varying difficulty, every marshal gave morale boosting encouragement with no chance of you going wrong on a turning.  
Thank you so much for making this experience one that I know I will be entering every year now!
The marshals were all fantastic, so supportive and cheerful, there were plenty of opportunities for hydration and drinks stations ere evenly spaced along the course and the course itself was well marked out. 
The North Downs 30 k remains my absolute favourite race of the year – see you all in 2024!!
Thank you for making it such a memorable day, tough but inspiring and the marshals and general public support were fantastic
What a great race and like I see everyone is putting in comments THE MARSHALLS . BRILLIANT events couldn't be done without them so big shout out to all of them
Seriously tough, and made tougher by the heat, but what a great event. Really beautiful scenery and a special thank you to all of the marshals who were brilliant – so friendly and so encouraging. The hosepipe and sprinklers at Lower Bush and the beer / prosecco at the drinks station were particular highlights. Thank you all.
If you're interested, this is the course they ran!
NORTH DOWNS RUN 2023 PROFILE AND ELEVATION
Or you can follow the route with plotaroute –
https://www.plotaroute.com/route/2277816?units=km
We are extremely grateful to our sponsors for 2023:

The event is licensed by Run Britain and has received the BARR Gold Rating for Outstanding Race Management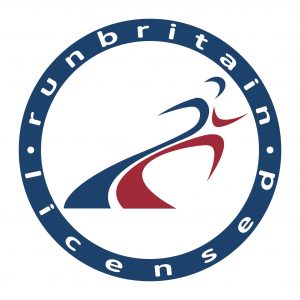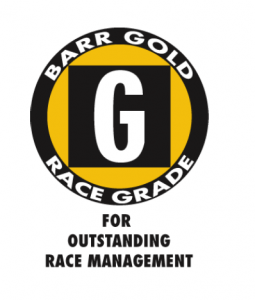 Once again, thanks to all the volunteers who helped make the event such a success.
Children's Fun Run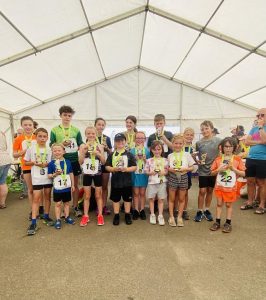 38 youngsters took part in the Fun Run which takes place on the track at Cyclopark once the main event has left.
Click Here for the results – well done everyone!
The prize winners in each category were:
Male – U8       1st – Leo Delekat, 2nd – Leo Whittaker-Measor, 3rd Leo Jones
Male – 8-11 – 1st – Sebastian Smit, 2nd – Harry Copeland, 3rd Matthew McDowell
Male – 12-15 – 1st – Alfie Malone, 2nd – Lucas O'Sullivan, 3rd – Leon Barc
Female – U8 – 1st Harrier Carlile, 2nd – Esme Smith, 3rd – Mollie Chubb
Female – 8-11 1st – Sienna Delkat, 2nd – Amelia Emmett, 3rd – Katie Smith
Female – 12-15 1st – Ava Malone, 2nd Rosie Dawson
Please visit our North Downs Run Facebook Page for lots of fabulous photos – and if you took part please leave a review!
Result for 2022 – Results 2022
Results for 2021 – North Downs Run Results 2021
Results for 2019 – Results 2019
Result for 2018:  Results 2018
Results for 2017: NDR Results 2017
Results for 2016: Results 2016
Results for 2015: Results 2015
 Results for 2014 Results 2014
Results for 2013 Results 2013
Results for 2012 Results 2012
Results for 2011 Results 2011
Results for 2010 Results 2010
Results for 2009 Results 2009
Results for 2008 Results 2008
Results for 2007 Results 2007
Results for 2006 Results 2006