This year's event – the 38th – took place on Sunday 26th June 2022.  As usual we welcomed a high quality field of both local runners and some who had traveled considerable distances to compete in this challenging event, which takes in the stunning and varied scenery of the North Downs, passing through farmland, orchards, woodland – and even vineyards!
The race was won by Paul Fauset of Dark Peak Fell Runners in a time of 1.56.42, with Tom Collins of Medway & Maidstone AC in 2nd place in 1.58.37 and Fabien Lassondre of Victoria Park Harriers taking 3rd place in 1.58.43.  For the ladies, Victoria Gill of Winchester & District AC took first place in 2.12.23, followed in 2nd place by by Chelsea Baker of Royal Navy Athletics Club in 2.19.51 with  Victoria Buck of Veterans AC taking 3rd place in 2.25.50.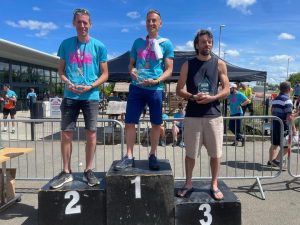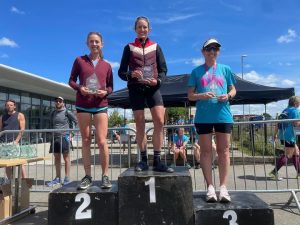 The men's Team prize was won by Blackheath & Bromley Harriers, closely followed by Istead & Ifield Harriers, with Medway & Maidstone AC taking third spot.
For the Women, Winchester & District C took first place, with Kent AC second and Victoria Park Harriers and Tower Hamlets AC in third place.
Full results can be found here
There were 24 entrants in the Children's Fun Run, who were rewarded at the finish with a medal, and in keeping with North Downs Run traditions, a home made cake!  Results can be found here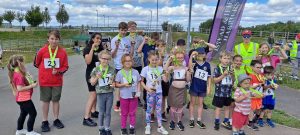 We are grateful to the following for their help and sponsorship: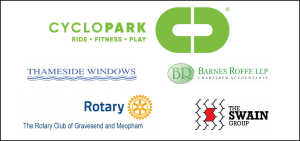 The 2023 event is scheduled for 25th June.  Further details will be made available nearer the time, but to whet your appetite here is a map of the route: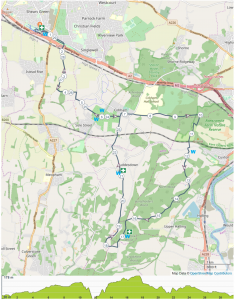 There is a time limit of 4 Hours 30 Minutes for this event.
Headphones are not allowed on the North Downs Run (with the exception of Bone Conducting type).
The course is unsuitable for Wheelchairs.
Runners are not permitted to take dogs on the course.
We are always looking for marshals and helpers for this race.   If you would like to volunteer for the 2023 event  available, please email volunteerndr@gmail.com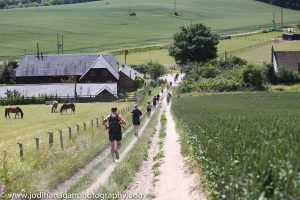 Results for 2021 – NDR Results 2021
Results for 2019 – NDR Results 2019
Result for 2018:  NDR Results 2018.
Results for 2017: NDR Results 2017
Results for 2016: Results 2016
Results for 2015: Results 2015
 Results for 2014 Results 2014
Results for 2013 Results 2013
Results for 2012 Results 2012
Results for 2011 Results 2011
Results for 2010 Results 2010
Results for 2009 Results 2009
Results for 2008 Results 2008
Results for 2007 Results 2007
Results for 2006 Results 2006