After a year of inactivity on the cross-country front, dates have been published for the Kent Fitness League for the 2021/2022 season.
The provisional dates are as follows:
Sunday 7th November – Knole Park,
Sunday 14th November – New Barn Park, Swanley
Sunday 28th November – Oxleas Wood
Sunday 12th December – Fowlmead
Sunday 2nd January – Minis Bay
Sunday 16th January – Shorne Woods
Sunday 6th February- Blean Woods, Canterbury.
Here are the results for the 2019/2020 season of the two leagues in which Istead & Ifield compete:
Kent Fitness League:
The final race of the season was cancelled due to Storm Ciara, so the results were based on 5, not the planned 6, races:
Istead Ladies finished in an impressive 2nd place – their highest ranking ever, with the Men coming in 10th place, giving a combined finish place of 8th out of 18 teams.
Individually Trevor Edgley won the V70, Lynne Champion the V50 category & Joyce Bell the V65 category.
Other high finishers were Mark Champion 2nd V50, Barry Bell 2nd V70 and for the Ladies Lynne Champion was 5th overall, Katie Vick 11th and Victoria Katharine Wright 16th meaning that 3 ladies finished in the top 20.
In the age categories Katie Vick was 3rd under 35 (with Victoria Katharine Wright 4th), & Sally George was the 3rd F35.
This year also saw record turnouts for the club in cross country with Mark Champion, Aaron Pritchard, Matt Aspinall, Trevor Edgley, Barry Bell, Graham Green, Lynne Champion, Victoria Katharine Wright, Sally George, Janet Murray, Sandra Barbuti , Joyce Bell & Mandy Green completing all 5 races this year.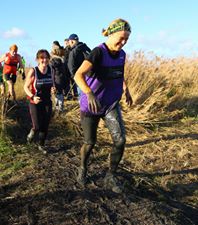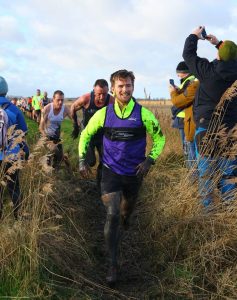 The 2019/2020 season will be remembered as a particularly muddy one!
Kent League Cross Country
Barbara Ockendon won the trophy for 65+ category, with Barry Bell coming 3rd in the over 70s.
Please note that if you want to take part in Cross Country, you will need to wear a club vest.