Several club members took part in the Virtual London Marathon on 4th October, choosing different ways of covering the 26.2 miles in their own way.
Paul Jones recorded the fastest time for the club, in an impressive 3:08:10, followed by Steve Cable who chose to run laps of the Deangate Running track. His time of 3:17:35 qualified him as 'Good for Age' for the 2021 London Marathon.
Matt Holt and Al Savage made a last-minute decision to run together, which helped them to achieve times of 3:42:46 and 3:43:30 respectively – a PB for Matt and a very creditable time for a first marathon for Al.
Joyce B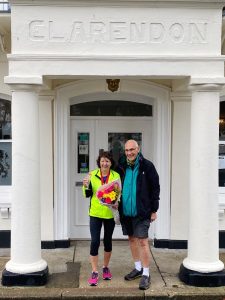 ell enlisted the help of nearly 20 fellow club runners to run sections of the course with her around the streets of Gravesend (socially distanced of course!) in a time of 5:44:20, while Tammy Pullen completed her first marathon in a time of 5:57:13.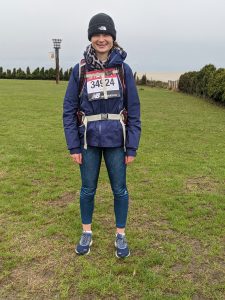 Finally Ella Thompson chose to do a run/walk along the blustery Thanet coast between Herne Bay and Margate and back, in a time of 8:07:46.